Calcium Citrate Malate Methylcobalamin Vitamin K2-7 And Calcitriol Tablets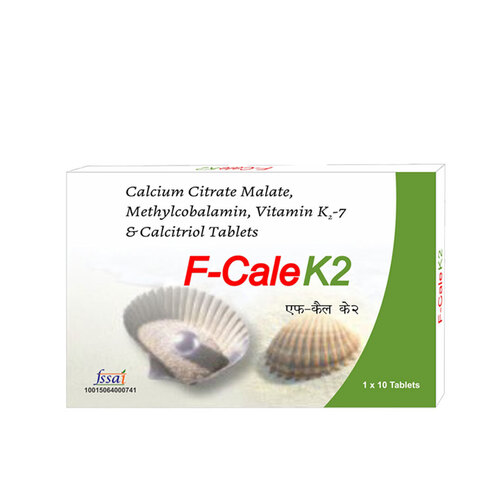 Calcium Citrate Malate Methylcobalamin Vitamin K2-7 And Calcitriol Tablets
Product Specifications
Calcium Citrate Malate, Zinc Sulphate, Methylcobalamin, Vitamin K2-7, Calcitriol.

1-2 Tablets daily or as directed by the specialist.
Product Description
Water soluble 22-27% better absorption tha calcium carbonate. Facilitates optimal calcium absorption. Reduces bone loss. Reduces the incidence of fracture. Facilitates the bone mineralization. Essential in bone matrix development. Regulate calcium absorption & maintain healthy bones. These tablets are very useful in osteoporosis, osteopaenia, hypoparathyriodisum, post menopausal, osteoporosis, senile osteoporosis, patients on dialysis. Best within 18 months from the date of manufacturing. Recommendation:- 1-2 tablets daily or as directed by the specialist. Storage:- Store in a cool and dry place.